6285: Black Seas Barracuda
Year Released: 1989
Designer: Niels Milan Pedersen
Bricklink
Instructions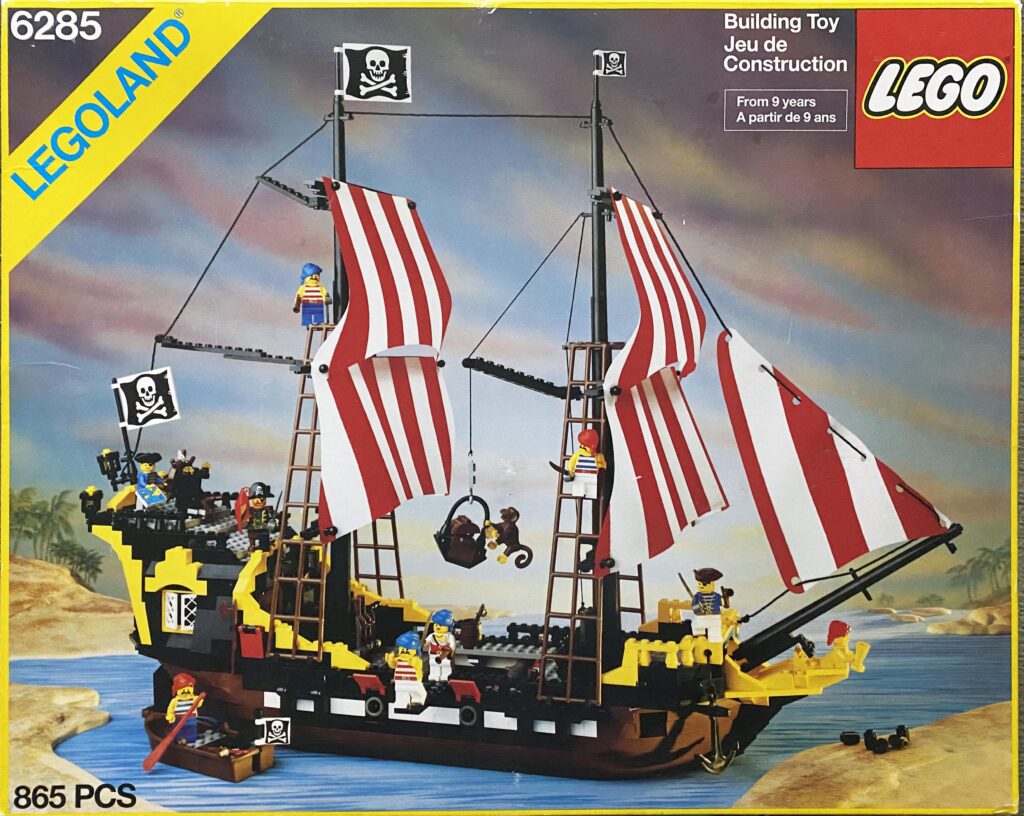 The box reads,
"THE ADVENTURES OF THE LEGOLAND® PIRATES OF THE SEA!
BLACK SEAS BARRACUDA
During the eighteenth century, a peaceful colony of settlers were enjoying the island treasures they had discovered. Their peaceful life was about to be disrupted by the LEGOLAND® Pirates of the Sea who had been searching for the same buried treasure.
The Captain of the Pirate ship Black Seas Barracuda was Captain Red Beard and he had heard the news that the settlers had discovered priceless buried treasure. He was readying his ship and his crew to reclaim the treasure from the Eldorado Fortress.
The magnificent galleon met high winds and turbulent waters with tornado-like storms, but the Pirates pressed on. They knew what fortunes lay ahead! On the horizon, the Captain noticed a strange outline. "What could it be?", he thought to himself, "Perhaps this trip may not be as easy as I thought!"…
Use your imagination to continue the Adventures of the LEGOLAND® Pirates of the Sea!"